Skate-Tec M-Wave Firm Short Track Blades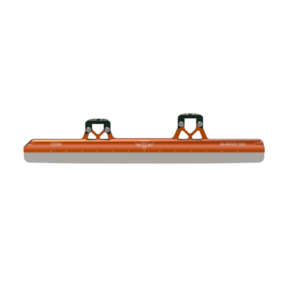 £ 460.00
| Size | Price (£) | Shipping (£) |
| --- | --- | --- |
| 17 | 460.00 | 8.00 |
| 17.5 | 460.00 | 8.00 |
| 18 | 460.00 | 8.00 |
| 17.5 | 460.00 | 8.00 |
| 16.5 | 460.00 | 8.00 |
Product Details
More Images
Skate-Tec is the new company of legendary blade engineer Johan Bennink founder of Maple and Evo https://www.evoskates.eu/about.html
Short track skating has evolved immensely over the past few years. Athletes are reaching higher speeds and pushing the limits of their equipment on the ice surface. the quest for more stability and safety has lead to a call from athletes for higher blade cups, in order to minimize boot contact with the ice in corners. Skate-Tec's line of M-Wave blades answers this call.
Unique for the M-Wave are its 'M' shaped forks. The construction allows for a better transfer of the high loads while skating. They also distribute the stiffness more evenly over the tube. This results in higher stability and therefor more speed.
The Firm tube has a bit more material at the bottom of the tube. This makes the skate stiffer, so it can keep its bend with higher forces. Firm tubes are more suited for heavier skaters.
The standard tubes have a higher cross section in the middle of the tube. This makes a standard tube stiffer in the normal direction. A standard tube will hold its rocker more.