Evo Quarq FT (Flat Top) Short Track Blades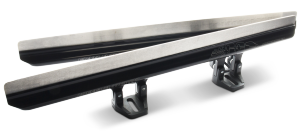 £ 375.00
| Size | Price (£) | Shipping (£) |
| --- | --- | --- |
| 16" | 375.00 | 7.00 |
| 16.5" | 340.00 | 7.00 |
| 17" | 375.00 | 7.00 |
| 17.5" | 375.00 | 7.00 |
| 18" | 340.00 | 7.00 |
Product Details
DISCOUNTED PRO SERVICE AND SET-UP AVAILABLE WITH THIS BLADE!
Top of the line pre-bent Short Track blades, the Quarq FT (Flat Top) is specially designed, higher flex version for lighter weight skaters at Elite level.
Engineered to provide additional the best balance of flex and stability while retaining critical levels of feedback. Provides excellent feel and agility without compromising grip, PM runners offer superior gliding characteristics and maintain excellent sharpness. Premium quality Dutch sourced aluminium and steel.
Evo's innovative cup system provides strong mounting interface with simple, lightweight and efficient set-up and adjustment. 7000 series alu tube. K390 Runner, 63-64HrC.
SpeedEquipment recommends the Quarq FT blade is a good stiffness for skaters up to around 65kg or those who prefer flex and feel.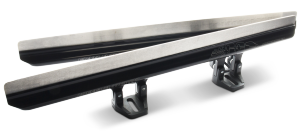 Please message SpeedEquipment for multiple orders and shipping discounts.
Sizes: 15.5, 16.0, 16.5, 17.0, 17.5, 18.0″
Custom Cups: +5mm higher or angled cups are also available upon special request.